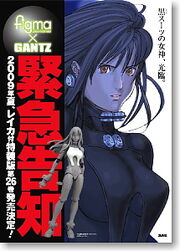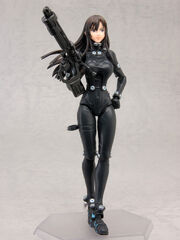 In 2009 an articulated figure of Reika, part of Max Factory's figma line, was released as a special limited edition of volume 26 of the manga. She is wearing the Gantz suit and the figure is 1/12th scale.
Freeing made a 1/12th scale Gantz bike, released by the same publishing company as the figma, Good Smile Company.
Medicom has produced three 1/6th scale articulated figures in their Real Action Heroes line, Kurono Kei, Kishimoto Kei and Reika Shimohira, all wearing Gantz suits. Kishimoto Kei was released as a Wonder Fest and online exclusive, limited to 300 copies.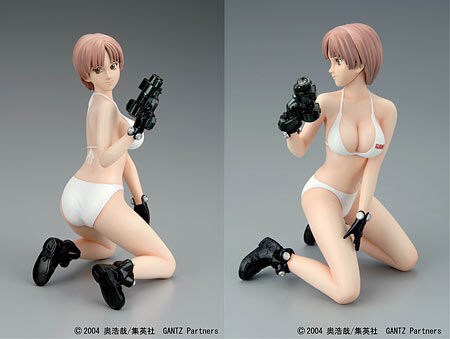 There are six Gantz Gashapon figures featuring Kurono, Kato, Nishi, Kishimoto, Sei (anime version), and a Buddhist Temple alien. There are also additional figures for Kishimoto and Reika.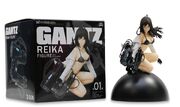 Taito have made 5 prize figures. Three of Reika Shimohira and two of Kishimoto Kei.
Finally, Yamato made the only regular release statue from Gantz, Kishimoto Kei.